Meet the Tony Cress Training Center team
Fill out the form below to get started
Take the first step towards getting the results that you want
Book a free intro
The Tony Cress Training Center was founded with a mission of "Making Humans Better" through every aspect of their lives. The idea for the gym originated when Tony Cress, a personal trainer and fitness coach, recognized a need for a comprehensive approach to health and fitness that was lacking in the industry. Cress believed that traditional gym models and workout programs were not addressing the whole person, and that people needed a more holistic approach to health and wellness. He envisioned a gym that would provide a 360-degree approach to health, encompassing not only physical fitness but also nutrition, recovery, and other areas of wellness. In creating the Tony Cress Training Center, Cress aimed to provide a space where individuals could work towards their health and fitness goals with the support of knowledgeable and experienced trainers. He recognized that there was a lot of misinformation and confusion in the health and fitness industry, with social media influencers and other so-called experts promoting fad diets and unrealistic expectations. Cress wanted to provide a place where people could receive accurate information and a personalized approach to their health. Over time, the Tony Cress Training Center has developed into the most complete place to improve your health in the Las Vegas Valley. With the integration of Applied Functional Science, Nutrition Coaching, and the latest in recovery strategies, it offers a comprehensive approach to health and wellness that is unparalleled in the area. The gym has a team of experienced trainers and coaches who work with clients to create personalized plans that address all aspects of their health and wellness. The Tony Cress Training Center has gained a reputation for excellence, with many satisfied clients who have achieved their fitness goals and improved their overall health. The gym's focus on individualized plans and attention to detail has set it apart from other fitness centers in the area. With its commitment to helping individuals "TURN YOUR POWER ON," the Tony Cress Training Center has become a go-to destination for anyone looking to improve their health and fitness in the Las Vegas Valley.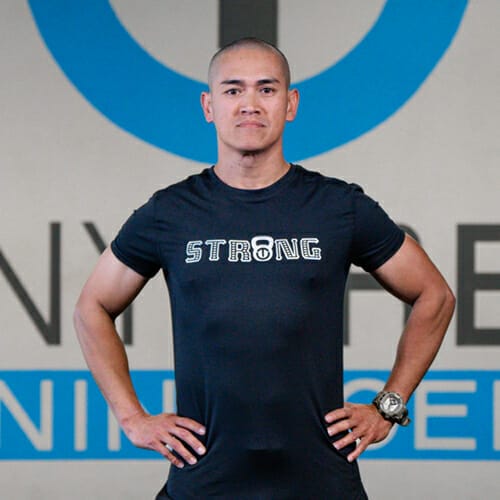 Orlando Illustrisimo
Coach
I am a certified National Academy of Sports Medicine Personal Trainer and Parkinson's Trainer for Rock Steady Boxing. I am currently experiencing back pain, shoulder impingement, and Achilles tendinitis. It is important for me to help my clients understand how to move efficiently so that they can function and be capable of achieving daily activities without pain. Through my program, I help the community with Parkinson's through education and guidance, especially those with injuries and limitations in achieving their goals. What I look forward to everyday is appreciation from my clients with their statements "Thank you for helping me Change my Life."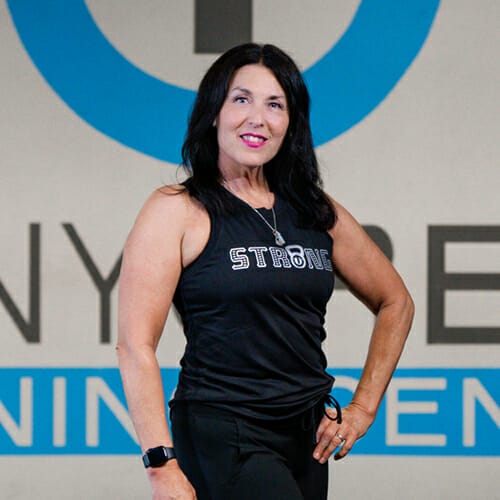 Over 40 years experience of empowering and equipping individuals to jumpstart lasting lifestyle changes! Certifications with Applied Health & Human Performance, TRX,FMS, Weck Method, FitRanX kettlebell and ViprPro. Personally completed four half marathons, three triathlons, and six figure competitions. My heart's desire is to encourage my clients and create momentum with every step towards their personal goals!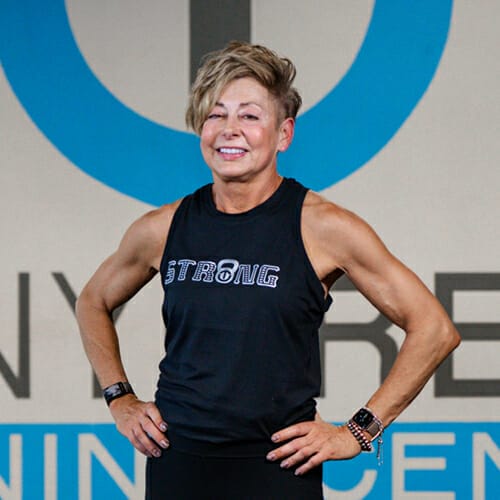 My life's purpose is to serve and progress individuals on their lifetime health and fitness journey, no matter what age or fitness level they start. My passion is to inspire and support the making of the best "You" by igniting your power to do the things you thought you no longer could, to redefine aging by optimizing both your healthspan and lifespan, and empower you to live every day at your best for the rest of your life. I am fulfilled and rewarded when I witness the successes of those I serve and the positive impact it has on all aspects of their life. Certified as: Health and Human Performance Specialist NASM -Personal Trainer, Fitness Specialist for Seniors Precision Nutrition Coach Rock Steady Boxing Coach for People with Parkinson's Certified in fitness and recovery modalities including: TRX, TRX RIP Trainer, Boxing, VIPR PRO, RMT club, Kettlebells, FMS/Functional Movement Screen, Hypervolt Movement Enhancement
I'm an experienced Strength & Conditioning Coach and Personal Trainer. My motto is "be hard to kill". I specialize in improving performance without pain, building a strong body and mind that you will love to be in. Certified by both the National Academy of Sports Medicine and the National Strength and Conditioning Association, I have years of hands-on experience changing the lives of people of all backgrounds and ages. By combining my knowledge of strength & conditioning with injury prevention and recovery exercise, we can work towards doing what you love, and loving what you do while loving the body you are in. You are capable of amazing things; I can guide you towards achieving your fitness goals that will transform your life. With your total commitment, anything is possible.
I train because I always wanted to be a better athlete growing up and never knew the functional side of training as well as proper nutrition. Dealing with injuries that lasted longer than they should have or not having proper technique I believe is what held me back in gaining my confidence and full potential in my sports. So now I train to make sure people feel they are at their full potential in their life and never have to be held back by not knowing what they couldn't do, but knowing what they were capable and able to push themselves to do. I train for the people who are looking to better themselves, particularly within golf. The people who need help getting rid of their knee, lower back or hip pain. I train for the people just looking to better their game by adding a few extra yards to their drive, feeling a more consistent swing motion, or feeling the relief of not being tight while on the course. From beginners to tournament players I aim to help enhance their golf game. Ace certified personal trainer, Ace certified nutrition coach, Institute of motion applied human and health performance specialist lv. 1, Gray Institute functional golf specialist.
Get started
Click the button to book a free intro. See if Tony Cress Training Center is right for you.
Fill out the form below to get started
Take the first step towards getting the results that you want
Free intro